A new way to

manage

and

pay bills
William is currently in BETA mode and accepting pre launch
sign ups. Yes, we are excited as you are to manage and pay
bills all in one place with many more time saving features.
Sign up with your email and email address today. Don't worry we don't share
your details with anyone. We treat your data seriously.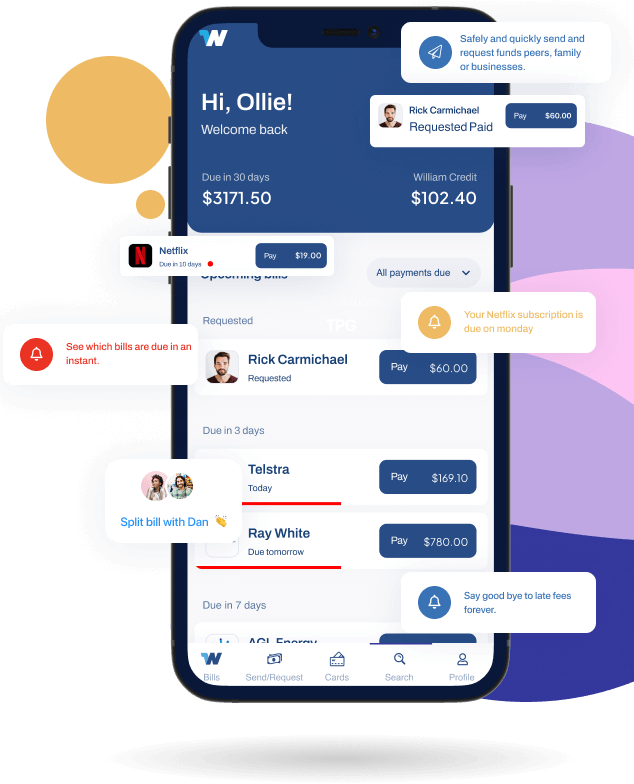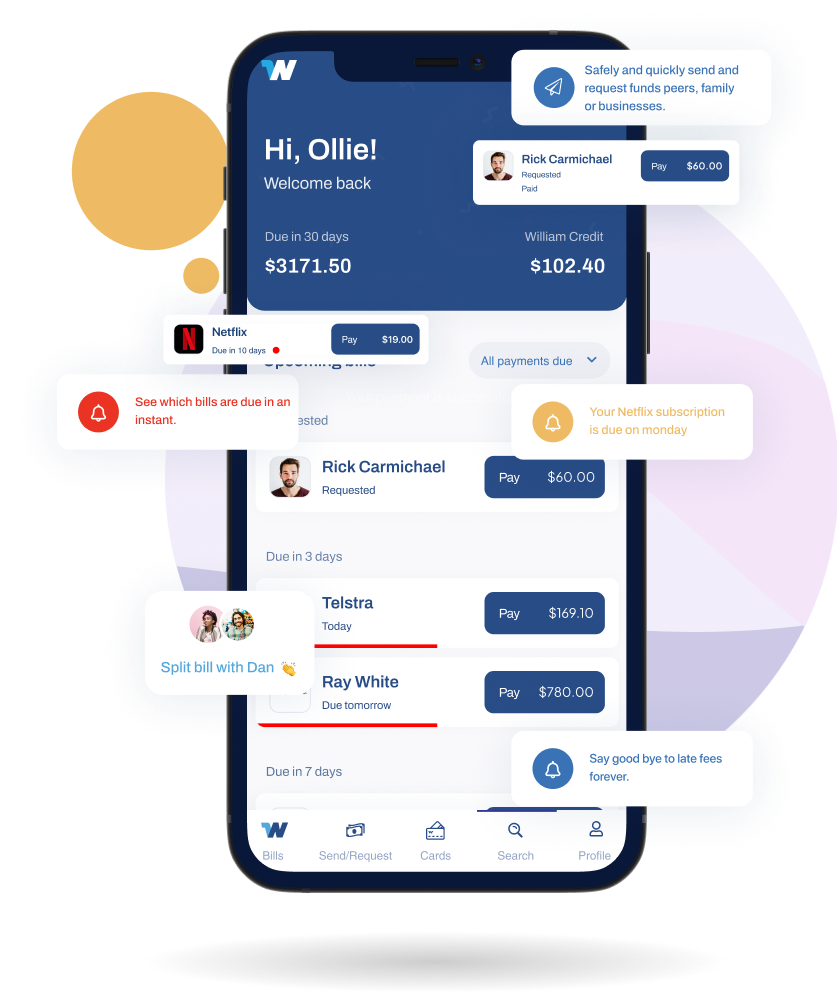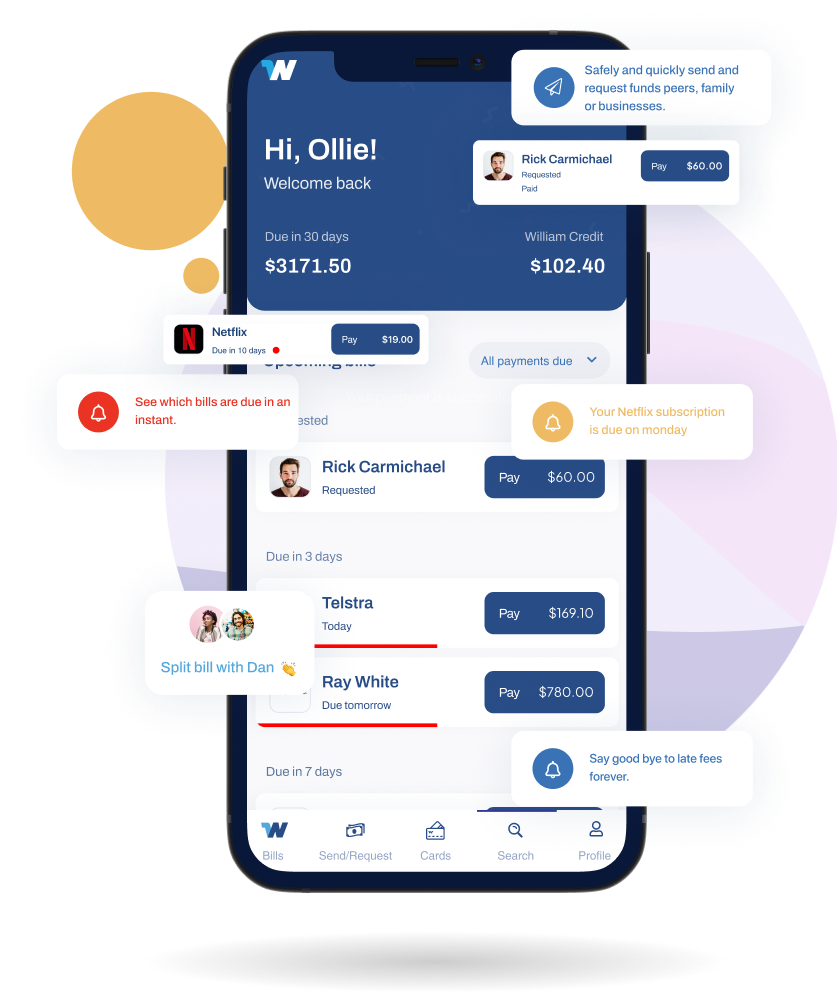 Meet William, your new BFF for managing your bills like a boss! With William, you can stay on top of all your upcoming bill
payments, whether it's for that power bill, your Netflix subscription, or council rates.
Pay all your bills using your saved payment methods, schedule payment dates that work for you, and even request payment
extensions with just a click of a button or split it into 4 weekly payments – because we all need a little extra time sometimes,
right? Did we mention William is free to use?
Owe your friend for that dinner last night, no problem! You can easily send or receive instant payments
to your friends and family, right from the app.
And let's not forget about all the cool stuff you can sign up for with William within the app. From new utility services to insurance
policies and subscription plans, William has got you covered.
So say goodbye to those stressful bill payments and hello to William – your new bestie for managing
your day to day finances like a pro!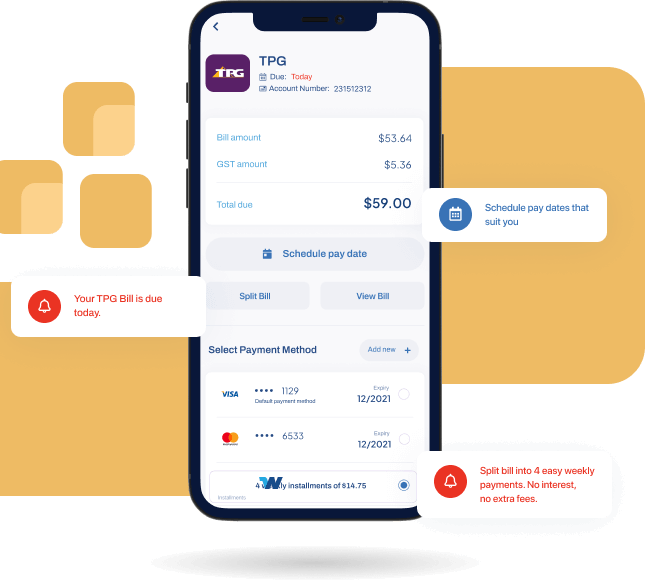 Bills

straight to the app.
William is your personal bill management app, the ultimate solution
for saving time and avoiding late fees for good! No more searching
for bills when they're due; we'll send them directly to the app.
You'll never forget to pay a bill again when you receive
reminders before they're due.
Pay quickly and easily using your saved payment methods, or schedule
payments for a later date. You can also divide your payments into four
weekly installments or request an extension with a single click. Our app
is intended to make your life easier so that you can focus on
the things that are most important to you.
For those sharing a house, we have not forgotten about you.
Split bills with your housemates in an instant with our bill split feature.
Simply select the household members you want to split bills with,
assign a dollar or percentage amount, and wait for your housemates to
accept. It's that easy!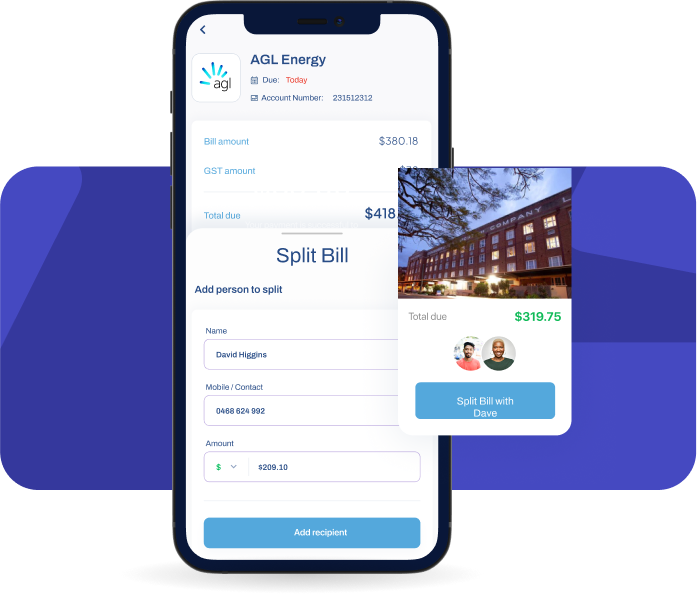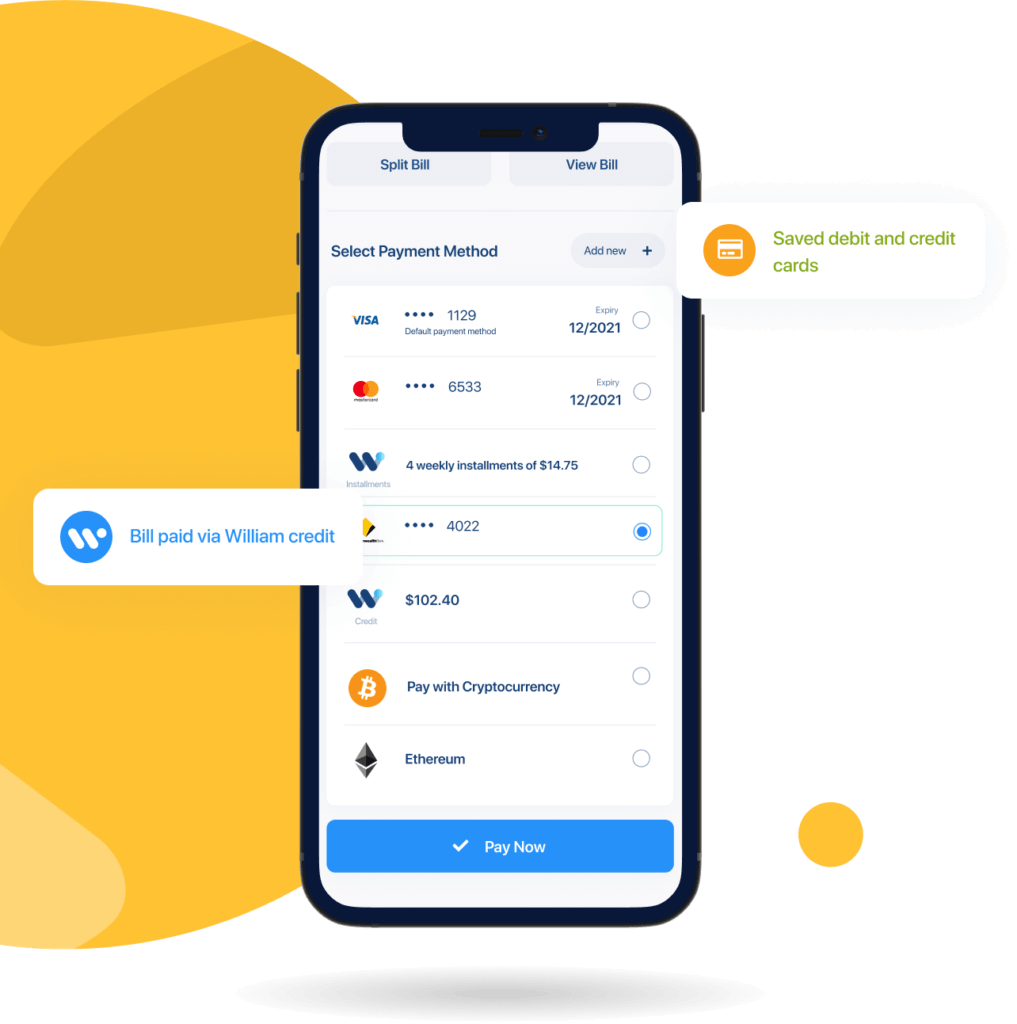 When it comes to paying bills, we at William believe in providing
options. As a result, we provide a variety of payment options to
meet your needs:
Set up your credit or debit card and pay your bills quickly and easily.
Bank account connect, for added convenience, pay directly from your bank account.
Payment plans with no interest: Split your payments into four weekly
installments with no interest
Crypto payments: We've got you covered, too, crypto enthusiasts!
Pay your bills with any crypto of your choice.
Choose the payment method that is most convenient for you and enjoy
hassle-free bill payments with William.
The perfect solution for instant money transfers! You can easily request
or send funds directly into your William account using only your mobile
phone number. Use these funds to pay bills, send money to friends,
or use our digital VISA card anywhere VISA cards are accepted.
You can even transfer funds back into your bank account at any time
. With William, you can say goodbye to awkward money conversations
and hello to hassle-free transactions.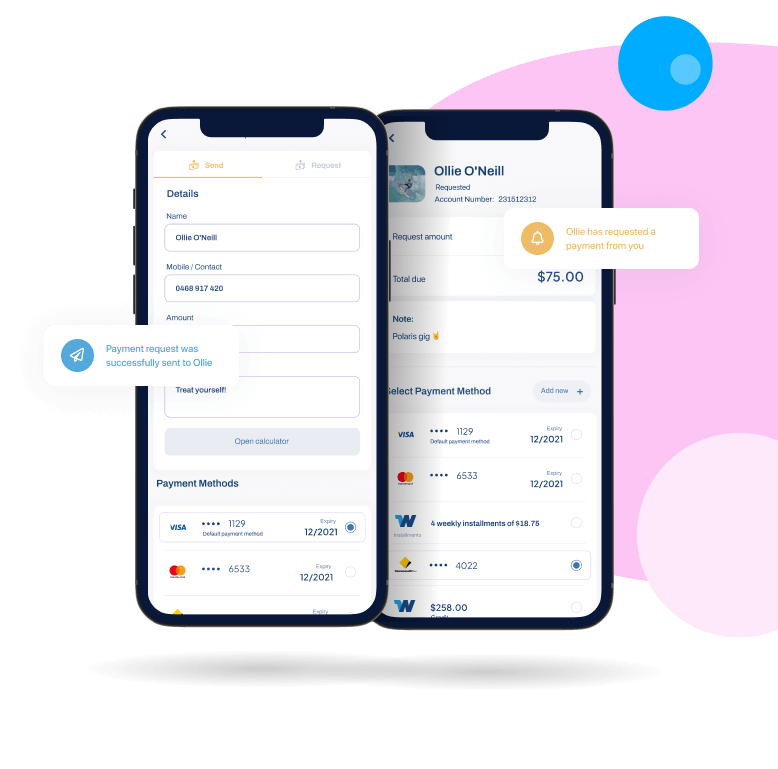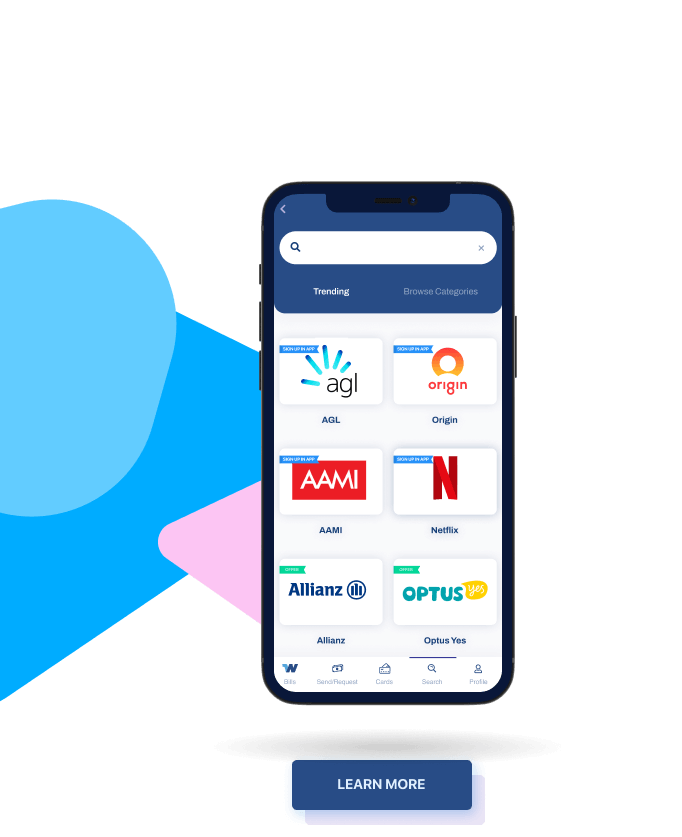 Sign up

to new services quickly.
Say hello to express sign ups when signing up for new services. With William, you can sign up for new utilities, insurance policies, internet plans, or subscriptions in minutes and save money with exclusive in-app discounts. All of your personal and payment information is automatically filled in from your account, saving you hours of time over the course of the year. William is your one-stop shop for hassle-free service connections, quickly and easily.
Get your bills fast come

tax time.
Organizing bills for tax purposes can be time-consuming. However, we make it simple for you. When you need your bills the most, you can use our bill export feature to quickly access, download, or export them via email. This means you can easily keep track of all your tax-deductible expenses without having to sift through stacks of paper bills or your inbox.